MARCO BARBIERI - HEAD HONCHO
What got you interested in Metal?  Into comics in 2nd grade, a kid named Rex told me about a band of superheroes who played rock. Mom bought me KISS - Alive II and 40+ years later I continue to be a passionate music fan.
Favorite Concert/Band: My fave band is KISS and I've witnessed thousands of shows over the years. The early ones probably left the biggest marks - KISS, Maiden, Dio, AC/DC but first US tours by Death, Carcass, Morbid Angel, At The Gates, Dissection, Emperor, Sepultura, Entombed are some that left major impressions. 
Hobbies and Interests:  Metal, and music history and business, in general, is my obsession but outside of that I love to spend time with family, travel, watch movies and read books & comics. 
What 5 albums do you listen to the most? (current)
Think it's been a great year for hard rock releases
Buckcherry - Hellbound
Dirty Honey - California Dreamin' 
Greta Van Fleet - The Battle At Garden's Gate
Inglorious - We Will Ride
Smith / Kotzen - s/t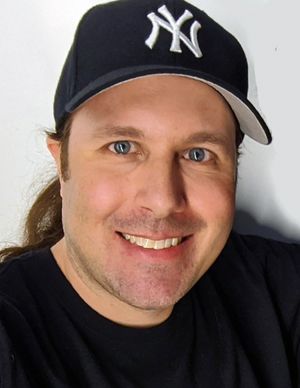 TIMOTHY BINDER - FROM NEW OCEAN MEDIA – RADIO PROMOTION
What got you interested in Metal?  I had an older brother and sister that were both big into music, so I got the bug from them. My brother was a big Springsteen and Van Halen fan, so I had a good rock foundation from him as well as from hearing bands like Krokus & Motley Crue on the radio. Also, around that time, my brother got a video tape from a friend with a ton of music videos (as we had yet to get MTV) and I remember the first-time seeing Kiss, Twisted Sister, Ratt and Motley Crue videos and I was instantly hooked! I later got MTV and discovered the Headbanger's Ball, and through that and some of my good friends at school, I slowly got exposed to and interested in some of the heavier bands. 
Favorite Concert/Band: I started going to shows around 1991 but my first ever show at a club was a sold-out Ramones show on the Acid Eaters (20th Anniversary Tour), August 16, 1994, at the Horizontal Boogie Bar in Rochester, NY. It was a hot August night, and the club was a sweatbox, and that show was magic! As for favorite band(s) - Kiss, The Ramones, Goo Goo Dolls and Savatage probably top the list. But I have so many other favorites too (including Jesse Malin, Def Leppard, Gene Loves Jezebel, Hanoi Rocks, The Hellacopters, Mother Love Bone, Van Halen, Ratt, The Donnas, Jason & The Scorchers...)
Hobbies and Interests:  Music & Concerts, visiting record stores and collecting CDs, LPs & Cassettes (I love physical media), watching films - especially in theaters (as I am a huge movie buff), and traveling (especially road trips).
What 5 albums do you listen to the most?
This is constantly changing as I am always looking for new music to discover. I also try not to burn out on artists or albums, so I try to listen to a lot of variety. As for my love of metal (outside the radio realm), some of my most influential (and most listened to) albums were... Slayer "Seasons In The Abyss", Sepultura "Chaos AD", Savatage (impossible to pick one), Cannibal Corpse "The Bleeding", Testament "First Strike Still Deadly" (only for lack of being able to pick one), Earth Crisis "The Oath That Keep Me Free', Anathema "Judgement" and Amorphis "Tuonela". 

Powell M. Coonan - Accounting 
What got you interested in Metal? When I was really young my stepfather and I would listen to his record collection in the garage. It was all classic rock, then one day I heard Metallica on the radio, and it was all over from then on.
Favorite Concert/Band: Metallica, Type-O-Negative, Amaranthe, Soilwork, Within Temptation, Bob Dylan and the Beach Boys.
Wacken -  2016
Metallica @Thomas & Mack, LV 1998
70,000 Tons of Metal - 2015 - 2018
Motorboat - 2015
Hobbies and Interests: Going to shows, reading, riding horses, cooking, swimming, watching horror movies, spending time in NOLA and sleeping in whenever I get the chance.
What 5 Albums do you listen to the most: (Currently)
Amaranthe - Massive Addictive
The Essential Bob Dylan
Metallica - Black Album
Life of Agony - Ugly
Black Royal - Firebride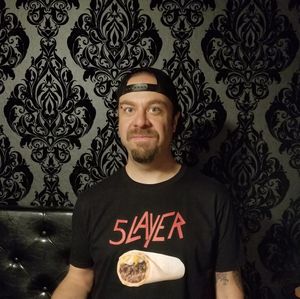 Scott Coonan - Assistant Sales and Distribution
What got you interested in Metal? After hearing Guns N' Roses, I became hooked on hard rock and it just spiraled from there.
Favorite Concert/Band: Overkill 1996 @ Tommyknockers in Farmingdale, NY.  As far as favorite bands go, I actually have 3 favorite bands:  Overkill, Nevermore and Life of Agony.
Hobbies and interests:  Playing guitar and drums, attending concerts, mostly music-related stuff.
What 5 albums do you listen to the most: 
Life of Agony - 'River Runs Red'
Vision of Disorder - 'Vision of Disorder'
Overkill - 'Taking Over'
Nevermore - 'Dead Heart in a Dead World
Sermon - 'Birth of the Marvellous'

Eric Dow - Production Manager
What got you interested in Metal?  My dad was into Rock n' Roll and in the late 70's early 80's he got into what we now know as Heavy Metal.  He played me bands like Black Sabbath, Dio, Scorpions, and Iron Maiden.  When I heard Iron Maiden for the first time I was hooked for life. 
Favorite Concert/Band: Give Me Ed Till I'm Dead 2003 Iron Maiden, Dio and Motorhead; Iron Maiden will always be my favorite band.
Hobbies and Interests:  I like professional hockey... go Red Wings! Mostly my life revolves around Metal. 
What 5 albums do you listen to the most? First the sake of not mentioning 5 Maiden albums... 
Iron Maiden - Piece of Mind
Dio - Magica
Therion - Lemuria/Sirius B
Blind Guardian - Nightfall in Middle Earth
King Diamond - Puppet Master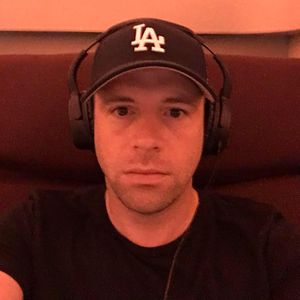 Austin Griswold - North American Publicist
What got you interested in Metal? Hearing Metallica for the first time,  and an older sister who got me into Type O Negative.
Favorite Concert/Band? 

Nine Inch Nails, Type O Negative, TOOL, Metallica, Pearl Jam, Rage Against The Machine and Deftones.
Guns N Roses @ Troubadour (4/1/16)
NIN @ The Henry Fonda (9/8/09) 
Metallica @ The Omni (4/22/97)
Lollapalooza @ Forks in the River in Knoxville, TN (1996)
Tibetan Freedom Concert @ Randall's Island (1997)
Hobbies and Interests: Collecting Vinyl, Gardening, Woodworking, Concerts, Working on cars/trucks, Traveling, Alabama Football (Roll Tide!), Dad Life.
What 5 albums do you listen to the most?
Currently….
Type O Negative – October Rust
Pantera – Vulgar Display of Power
Power Trip – Nightmare Logic
Darkthrone – Eternal Hails
Gojira - Magma

Brian Lewis - Graphic Designer
What got you interested in Metal?
Playing guitar mostly and the friends I'd jam songs with in junior high and high school that introduced me to heavier stuff than I was currently listening to.
Favorite Concert/Band:
Difficult to say, but favorite concert is between Dillinger Escape Plan, A Perfect Circle, or Ghost. Favorite Band is also a toss-up between Opeth, Cradle of Filth, and Cattle Decapitation.

Hobbies and Interests:
Writing and playing music, home-brewing mead, Graphic Design, Audio Visual engineering, Football (RAIDERS!), Video games.
What 5 Albums do you listen to the most?
Thousands upon thousands of amazing metal albums, hundreds that are constantly spinning in my ears and I have to tack down my top 5?! Lol.
Literally the hardest question to answer, lol.
1. Behemoth - The Satanist
2. Cradle of Filth - Midian
3. Dimmu Borgir - Puritanical Euphoric Misanthropia
4. Dark Funeral - Where Shadows Forever Reign
5. Cattle Decapitation - Death Atlas
Clint Mayher (Clint Stache) - Press Releases & Band Bio
What got you interested in Metal? Being a fan of professional wrestling as a child during the 1980s, and seeing a tag team called The Road Warriors - consisting of two very large muscular dudes named "Hawk" and "Animal" that had mohawks and wore warpaint on their faces - storm the ring to the opening riff of Black Sabbath's "Iron Man", and sometimes defeating their opponents before the lyrics even kicked in.
Favorite Concert/Band? Concert: Roger Waters performing "The Wall" at the Los Angeles Coliseum in 2012.
Band: Iron Maiden
Hobbies and Interests: Heavy Metal; Professional Wrestling; Bad, awesome, and awesomely bad horror, sci-fi and action movies.
What 5 albums do you listen to the most?
Iron Maiden - Live After Death
Night Flight Orchestra - Aeromantic
Faith No More - The Real Thing
Dream Theater - Scenes From A Memory
Zombi - Escape Velocity
Riley Rowe - Social Media Manager
What got you interested in metal? In middle and highschool, I went down the rabbit hole of heavy music starting with grunge then exploring alternative, industrial, and nu metal to progressive, metalcore, and death metal.
Favorite Concert? Nine Inch Nails at Hollywood Palladium on December 11th, 2018 where they played only early material from 1988 - 1994.
Hobbies and Interests: My two golden retrievers (Poppy and Rosie), my band Kinkshamer, film / tv, spooky Halloween times, politics, video games, and the globalization of metal.
What 5 albums do you listen to the most?
Type O Negative - 'October Rust'
The Contortionist - 'Language'
Gojira - 'From Mars to Sirius'
Animals as Leaders - 'The Joy of Motion'